On 30 November, the NEON project participated in the Enlit event.

This event is a European forum where representatives of utilities, grid operators, suppliers, consultants, start-ups, and system integrators meet to share ideas and progress toward clean, affordable, and reliable smart energy for all.

In this environment, NEON could not be missing. NEON is focusing on technologies to deliver next-generation integrated energy services to communities to improve European citizens' life quality and optimize the performance of the energy system.

At the Enlit event, we had the opportunity to present our project to companies, individuals, and all those who came to our secure hub and left with a clearer idea of what energy communities are and the advantages they bring to achieving energy efficiency.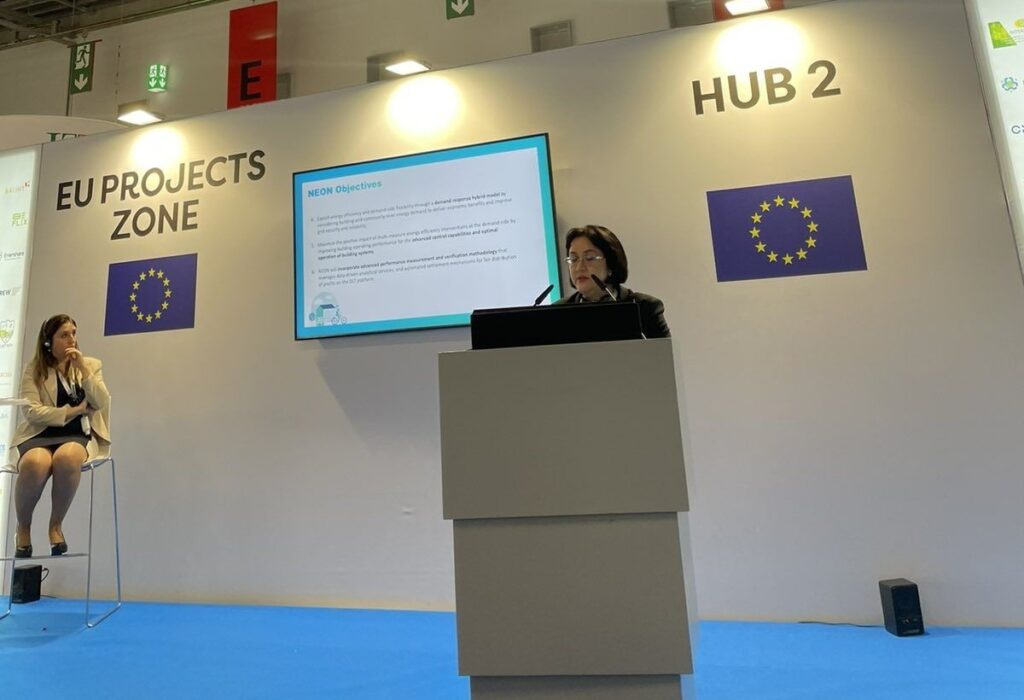 Some of the most striking issues are the disparity in the characteristics of the NEON project pilots, which, among many other things, make us unique. NEON pilots count on a municipality, residential blocks, an industrial estate, and a business park. Each of these pilots with different techno-economic, social and climatic environments provides suitable test beds for innovative service concepts and energy business models. Enlit has brought us near the market and the people, enabling close networking between stakeholders.