The NEON project aims to harness the energy efficiency of buildings, renewable energy storage generation, and demand-side flexibility to increase energy savings and reduce CO2 emissions.
Citizen Energy Communities (CECs) enable faster adoption of the proposed actions and make it easier for European communities (both residential and non-residential) to become energy efficient.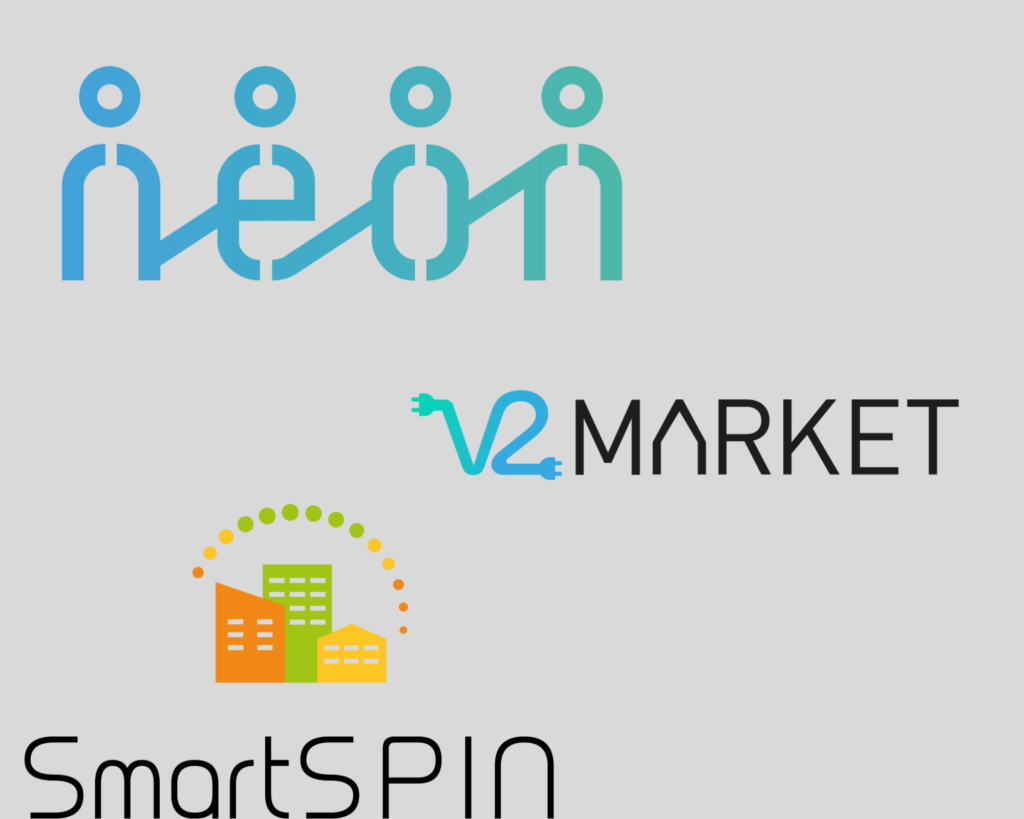 In this sense, the NEON project has teamed up with its two sister projects (SmartSPIN and V2Market) to achieve emission reductions and climate neutrality by 2050. Therefore, the sister projects have been collaborating since almost the very beginning of the NEON project. But it was only this summer that the Joint Statement was made official and signed to make this commitment effective.
NEON will establish cross-sectoral agreements and underlying service concepts through a co-creation process with network stakeholders, service providers, and end-users. Activities from which sister projects can benefit.
We keep each other up to date (through monthly meetings) on what the projects are doing and on technological developments. And, of course, we support each other in those actions that require the collaboration of the sister projects.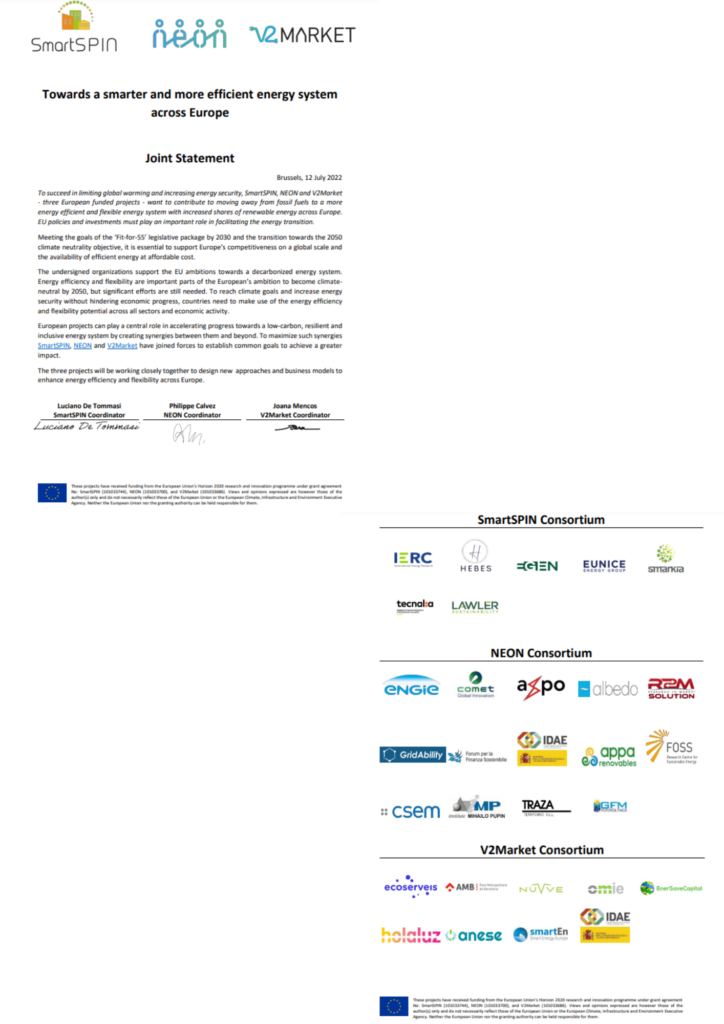 It is undoubtedly a fantastic opportunity for the projects and European citizenship.