From NEON we seek to improve and diversify the training of human resources at both residential and industrial level.
In this way, our partner R2M Solution, together with TRAZA and the Provincial Council of Guipuzcoa, gave last May 24th a workshop to try to bring EnergyCommunities closer to citizens, a key component in the transition to clean and renewable energies.
You can join this movement too!
The change is in you!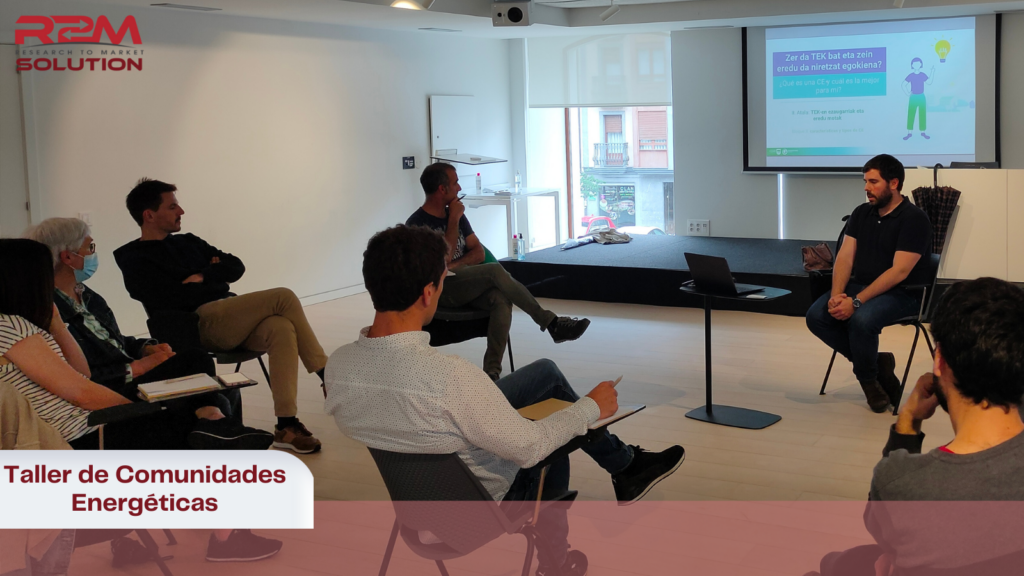 We strongly believe in the energy empowerment of citizens within the framework of an environmentally and economically sustainable system.
For this, it is necessary to create, analyze, synthesize, question and evolve tools that allow us to reach the citizens, tools that allow us to communicate simply and clearly but at the same time contain all the necessary information in a transparent and socially committed way. Likewise, we must find the most appropriate channels that allow us to reach the deepest understanding of human behavior within a given socio-cultural environment.
At NEON we work to find these tools and the most appropriate way to use them within the social framework so that such a powerful figure as the energy community can flourish and lay the foundations for a more just and sustainable society. In this process, our colleagues from R2M and TRAZA together with the collaboration of the Provincial Council of Gipuzkoa (Basque Country, Spain), are giving a series of educational workshops to bring energy communities to the citizens as a key component in the transition to renewable and clean energy and a society based on solidarity and commitment.